Help for Families and Individuals of Those Struggling with Addiction
I'm going to share a snippet of something I wrote for my website before I decided to change my website completely (it's a long story). I have worked in addiction treatment for quite some time and have had the opportunity to speak with many worried mothers, wives, husbands, fathers, children you name it. They are undoubtedly panicked, terrified and sometimes pretty clueless about what it is they are supposed to do-and rightfully so. Unfortunately, there is no detailed manuscript for what to do with an addicted loved one, but there is PLENTY of useful material for families, family education programs, support groups and therapists out there that can help get you through such difficult times.
Every time I speak with families I have to remind myself of the pain and fear they are experiencing as a result of the unknown, sometimes fatal disease of addiction. I admit, it can be frustrating when you don't have all the answers and you can't explain why their loved one just won't be "cured". Parents, especially, can not understand what the hell is going through their kids minds. Why is their desire to get sober not as urgent as everyone else in their life believes it is?!!  Unfortunately, this is not how it works.
As a therapist who has struggled with addiction myself, I know how badly your family wants to see you get better. And I so wish that was all it took. I remember my sponsor 10 years ago telling me "you're mom would take a bullet for you if it meant you'd get better". That was one of the harder things to hear, but it was true.
Steps to Take for Yourself
I can tell you now, as a successful, happy and sober therapist, sobriety for your loved one can happen, but most of it, a lot of it actually, is in their hands. Most recovering individuals will tell you that looking back, it was their most excruciating feelings and experiences that made them finally willing to seek help and most importantly want sobriety.  So what do you do in the meantime?
Well first of all I want to make it very clear that you can wholeheartedly love your child and hate their addiction at the same time. They are two very different things. Some addicted individuals need super tough tough love-you know no money, no car, no place to come home and do laundry. Others need a different kind of support. Where are they in their recovery process? Do they want to get sober? Are they just kind of struggling? Will they need inpatient? A therapist can help you navigate your way through some of these unknown and presumably obsessive questions that you've had running through your mind over and over again.
Self Care
I can not stress enough how it important it is to TAKE CARE OF YOURSELF through this process. You will be in a much better position to make rational decisions and will in turn feel good about not neglecting your own needs. You see, when you neglect your own life, AKA are codependent and or an enabler, you are helping no one. So, take a look at the information I provided below and see if it may be beneficial for you to seek some guidance. Anything helps!
Here we go-
It may be time to seek help when:
You feel ashamed of talking about the addiction and and don't know who to talk to
You're scared of the substance user finding out and acting out
Your family member continues to use despite your concerns
You've experienced family issues that you believe may have contributed to the addiction
Your physical, mental and spiritual health have been compromised
The effects of addiction aren't limited to the substance abuser. If someone's addiction has negatively impacted your life, it may be time to seek help. By engaging in treatment focused on the family, you can make a difference in the life of the addict while improving your own well-being. Studies show that family therapy predicts higher levels of success, greater engagement and increased continuing care participation.
Benefits of family therapy include:
Helping addict seek assistance for their own problem
Helping families understand enabling behaviors vs. supportive behaviors
Increased sense of personal serenity
Addressing codependent behavior that may be hindering recovery
Learning how to practice self care when feeling powerless over actions of addict
Assisting the substance abuser to gain awareness of their own needs and behaviors
Supporting yourself and your loved ones through the recovery process
It's important to understand that therapy can provide support for family members but also improve their loved one's health as well. Recovery for everyone is possible. I've seen it happen many times. It may not work the first time, but the possibility of being free from the storm of addiction can happen. It can difficult to ask for help, but it definitely can't hurt.
---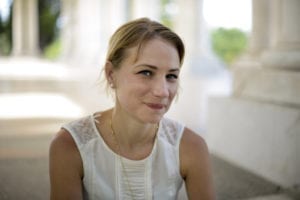 Lindsay Melka, LPC
Empathic Counseling and Therapy
---
If you connected with this post and would like to speak with me please call 720-295-5490 or contact me here.