What is Validation?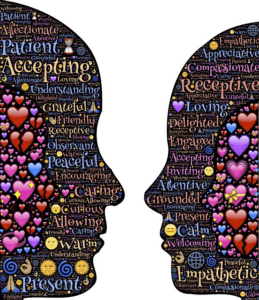 Why is it important to feel validated? Working as a therapist one often hears "I just want to feel validated". What does it mean not to feel validated? How does validation not only impact our relationships, but our self-worth as well? Why should we validate others?
Let's start with a simple explanation of the meaning of validation. It is not that you agree with the other person. It's not that you don't share your own point of view. Simply put, validation is when you've listened and acknowledged what the other person has to say.
Most people feel better having a difficult or emotionally charged conversation when they feel heard. Just being listened to can feel really good. Without validation, people feel unheard, so they work extra hard to convince you of the importance of their needs. We've all experienced at some time or another that feeling of desperation to be heard. We may get loud, pouty, or angry. Our heart rate starts to rise and our ability to hear gets cloudy.
To effectively communicate, you must start with the assumption that both you and the other person have equally valid needs. Most of the time, they are not the same needs, but both needs are valid. No one is wrong and no one is right. It is an equal playing field and is not about winning or losing. It is about being and feeling heard.
Validating Others
Validation is about finding the piece of truth in another person's perspective or situation. It is about looking for even a morsel of fact. Validation means that you acknowledge that a person's emotions, thoughts and behaviors have causes and are therefore understandable. More importantly, validation is not validating something that is invalid, and it does not infer that you are agreeing with the other person. People seem to get tripped up by this the most. The whole idea of being interpersonally effective has nothing to do with giving in and letting someone else be right for the sake of having a peaceful conversation. Again, it is about being heard or showing someone else that they are being heard. Each person is entitled to want and feel what they do. Neither person has more power. You each just have different-yet sensible and legitimate experiences and desires.
How can we validate one another?
1. The first thing we can do is practice active listening. This starts with just paying attention to what the other person is saying. Look interested, listen, observe. Nod your head, make eye contact. Focus on what the other person may be feeling, experiencing. Sometimes even a slight look of concern or a smile can let the other person know you are there, you are present.
2. Reflect back on what you heard or observed, making sure you actually understood what the other person is saying. Make sure not to be critical or judgmental in your tone. And definitely don't be sarcastic! It's important to mention that people often struggle with reflecting back without sounding like they're just parroting the other person. This can come across as condescending and rude.
3. Try to notice what the other person is feeling or thinking. What does their body language look like? Remember, even if you don't approve of the other person's behavior, you can try to see where they're coming from. Chances are, you know this person enough to get an idea of why their argument makes sense to them.
4. Be sensitive to what the person is not saying. Don't try to read their mind. Really pay attention to them.
5. Acknowledge the validity of what they are saying. Make it a point to see that the other person's thoughts, actions or feelings are valid given the current reality and facts.
6. Show that you are equals. Again, you are no better and no worse.
Why do we need to validate one another? Why is it so important?
It improves our relationships by showing that we care and want our healthy relationships to continue. It evens out the paying field. And surprisingly and more importantly…when we listen and validate, it makes us feel better about ourselves. There is a feeling of maturity and relief that can come with listening without interruption. Letting someone share their thoughts and feelings without the need to butt in can teach us a lot about ourselves and our communication patterns. It teaches us how to be present and promotes the practice of being mindful. It makes us closer and can help heal wounded relationships.
No one likes to feel invalidated because it hurts. It's a lose lose for both parties. Although it may feel like a win for one, in the long run, it only creates more distance. Successful relationships are those where both partners feel comfortable sharing who they are and what they believe in. When you learn how to validate one another, you can begin to create safety and trust and develop an even deeper kind of intimacy.
---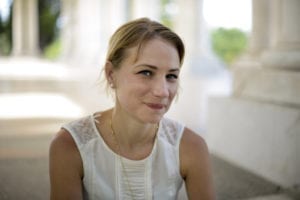 Lindsay Melka, LPC
Empathic Counseling and Therapy
---
If you connected with this post and would like to speak with me please call 720-295-5490 or contact me here.